About 9zest
9zest is the only tele-rehab platform that offers holistic, cost-effective and anytime-anywhere Therapy for debilitating conditions such as Parkinson's disease, Stroke and Chronic Pain. Using a holistic health regimen to bring people back to their functional lives, 9zest has designed a suite of App-based rehabilitation solutions. All these solutions harness proven principles of Neuroplasticity to provide 'at home' therapy, combining Physical Therapy, Occupational Therapy, Speech Therapy, Meditation and Yoga, holistically.
The company is founded by Manoj Agarwala, based on his personal experience as a Parkinson's fighter. When Manoj was diagnosed with Parkinson's in 2013, getting the right therapy was the biggest challenge. Conventional therapies were very expensive and insured sessions were limited. The idea of "prescribed" and "holistic" tele-therapies was hatched when the progression of the disease was reversed under the guidance of an expert therapist in 2015.
While economical, anywhere-anytime quality therapy is something hard to get under one roof, 9zest's holistic solutions overcome many of the barriers faced by Parkinson's fighters and stroke survivors such as high rehabilitation cost and need to drive or arrange transportation to the Therapy Center. 9zest leverages mobile platforms to deliver the personalized, 'at home' therapy sessions designed by licensed therapists, Yoga trainers and meditation experts.
All 9zest apps access over 12,000 expert-recommended workouts to create individualized therapy program. To address associated symptoms, each exercise video features safety tips, easy to follow demonstration, workout timer and frequency counter. Many of these exercises can be adjusted as per the difficulty and disability levels. Additionally, a user can schedule his workouts at a particular time interval and day of the week.
Our Team
Manoj Agarwala
B.Tech, MS in Computer Science
Chief Executive Officer
Manoj Agarwala is a serial entrepreneur. He successfully started and grew two technology companies - hCentive and GlobalLogic which grew to over 5,000 employees and expanded to over 6 countries. He was President and Chief Operating Officer for hCentive from 2009 to 2016. At hCentive Manoj oversaw the company's Operations, Finance, Legal, R&D, Professional Services and Marketing. At GlobalLogic, he was responsible for global business development, mergers and acquisitions, and sales operations. Manoj was instrumental in orchestrating a number of strategic partnerships, as well as acquiring several technology companies and attracting a steady stream of clients.
Douglas Goldstein
President
As a leader, Doug has developed innovative solutions using technology, big data, artificial intelligence and human ingenuity for healthcare leaders. Recently as the Innovation Officer for the Inova Center for Personalized Health he generated millions of dollars in translational research funding from global life sciences and medical devices companies. As the CEO of iConecto, Inc., Doug built mobile health and rehabilitation solutions for health systems. As the founder and CEO of Health Online, Inc. he developed the first syndicated health web portal service and acquired the first social network in health, as he grew revenues to a run rate of $10M. As an author and speaker, he has published 11 books including "Medical Informatics 20/20 – Quality and EHRs through Collaboration, Open Solutions and Innovation" and delivered 250 keynotes for 10,000 health executives.
JUANITA NIDHINDRA
B. Tech in Computer Science and Engineering
VP, Global Operations
Juanita is responsible for global operations for 9zest, Inc., building a high-performance development team to deliver the 9zest, Inc. vision. Prior to joining 9zest, Juanita was the Program Office Head for Global Logic India and delivered several cross-functional projects and global programs for the CXOs' offices. With over seventeen years of IT and R&D experience in leading different functions of a software organization, she has held multiple portfolios as a Delivery/Engineering and Program Management Leader, Operations head and a Process Consultant. She started her career with River Run Software Group as a software engineer, followed by several engineering roles in Fidelity Investments (India).
Our Advisors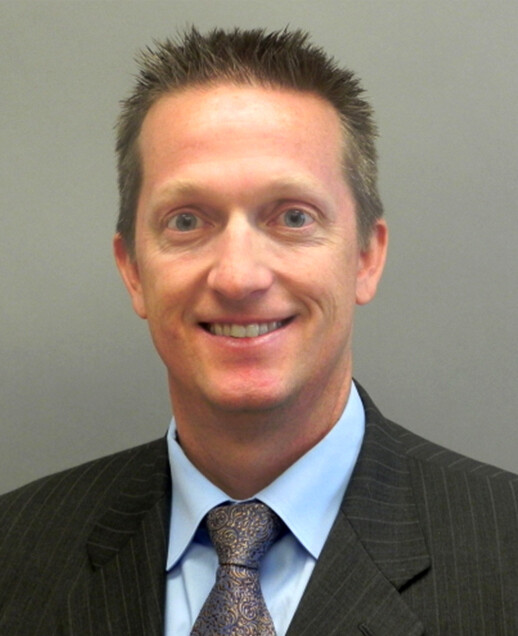 Dr. Merrill Russen Landers
PT, DPT, PhD
Prof., Dept. of Physical Therapy School of Allied Health Sciences University of Nevada, Las Vegas
Merrill is a physical therapist and academic researcher. He has a significant background in Parkinson's disease rehabilitation (20+ years) and Parkinson's research (15+ years) with contemporary expertise in clinical trial design and management, exercise for individuals with Parkinson's, and Parkinson's outcome assessment.
Dr. Terry D. Ellis
PhD, PT, NCS
Asst. Prof. , Dept. of Physical Therapy & Athletic Training Boston University
Terry's research focuses on investigating the impact of exercise and rehabilitation on the progression of disability in individuals with Parkinson disease. Dr. Ellis is also the Director of the Center for Neurorehabilitation at Boston University where she conducts research, provides clinical consultations and education to healthcare professionals and persons with neurological disorders.
Leslie S. Kessler
M.A., CCC-SLP
LSVT (LOUD), LMRVT, CSCFT, PROMPT, DTTC Beckman
Leslie was awarded Bachelor of Arts and Master of Arts degrees from New York University in speech-language pathology and audiology.She was indoctrinated in Neurodevelopmental Treatment (NDT). Leslie developed and implemented the videofluoroscopy and swallowing program at Potomac Hospital, in Virginia.
Leslie has presented and continues to present at numerous conferences, including the Motor Speech conference, Parkinson Foundation of the National Capital Area and the American Speech-Language-Hearing Association. She is a guest lecturer at the University of Maryland's graduate course in Motor Speech Disorders.She is an active researcher and presenter, has been published in peer-reviewed journals and texts, and is a frequent speaker at symposiums, association meetings and support groups for Parkinson 's disease.
She authored and is offering training in her pediatric voice therapy program: Buzzy Child- Resonant Voice Therapy That's Fun!
Sam Celaya
Managing Partner, AZ Startup Investments
Sam Celaya has over 20 years of experience in building and growing multi-vertical businesses, ranging from technology start-ups to corporate business units. He is currently Managing Partner of AZ Startup Investments, where he helps early stage startups scale their business operations.
Prior to SquadPod, Sam has been associated with WebPT, an EMR healthcare solution for outpatient rehab therapy clinics. Sam was recruited to WebPT to architect and scale cross functional sales teams, including; Enterprise, SMB, Channel, and upsell teams. During Sam's tenure, WebPT realized record sales growth years in 2015 and 2016 and expanded into some of the largest U.S. Hospital networks. He has worked with many start-ups and corporation and has led sales teams of all sizes. At U-Haul International, Sam headed their marketing, sales, and technology business units. Under Sam's expert leadership, eMove, U-Haul International's technology business unit, saw record growth, increasing its user base over 400%.
Sam has a passion for working with and assisting passionate entrepreneurs, which is reflected in his current role as advisor to four technology start-up companies.